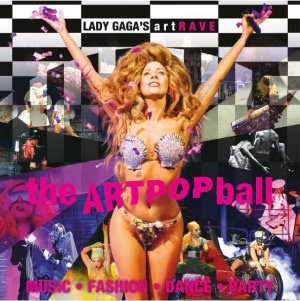 Lady Gaga, una de las artistas con la gira mundial más grande del momento – ha vendido cerca de 4 millones de tickets – extiende sus conciertos a Europa dentro de su gira mundial artRAVE:The ARTPOP Ball Tour.
LIVE NATION GLOBAL TOURING lo ha anunciado hace unas horas como continuación del éxito de su nuevo álbum ARTPOP, que entró directamente al nº 1 de la lista Billboard 200.
Con su gira norteamericana ya anunciada, los shows en Europa del artRAVE: The ARTPOP Ball Tour arrancan el próximo otoño en Amberes y seguirá en Amsterdam, Dinamarca, Noruega, Suecia, Alemania, Reino Unido, Francia, República Checa, Austria, Italia, Portugal, España y Suiza.
Las fechas europeas son la continuación de una extensa gira por Norte América que ya ha colgado el cartel de SOLD OUT en los siete conciertos que se celebran en el Roselan Ballroom de Nueva York, convirtiéndose así en la primera artista que lo consigue en toda su historia. Estos conciertos, además, serán doblemente históricos ya que serán los últimos que se celebren en Roseland antes de la demolición del legendario espacio.
Los miembros de
littlemonsters.com
tendrán acceso prioritario a la compra de entradas de todos los conciertos de la gira europea desde el miércoles 6 de febrero, y para el concierto de Barcelona en concreto desde el 11 de febrero a las 9 a.m. hasta las 15:00 p.m. del jueves 13 de febrero. El número de entradas que podrá comprar cada miembro del club está limitado a 4 y siempre sujeto a disponibilidad
Las entradas para el artRAVE:The ARTPOP Ball en Barcelona se pondrán a la venta general a las 10 a.m. del viernes 14 de febrero en
www.livenation.es
,
www.ticketmaster.es
+ red Ticketmaster y
www.elcorteingles.es
+ Centros El Corte Inglés. Los precios de las entradas irán desde 35€ hasta 95€ + gastos de distribución.
Los titulares de American Express podrán adquirir sus entradas antes de la salida a la venta general. La preventa de American Express estará abierta desde el 11 de febrero a las 12 del mediodía hasta el 13 de febrero a las 12 del mediodía (disponibilidad limitada). Se accede a la preventa de American Express desde
www.ticketmaster.es/americanexpress
.
ArtRAVE: The ARTPOP Ball está producido por LIVE NATION GLOBAL TOURING.
LADY GAGA ArtRAVE: The ARTPOP Ball Tour
23 Sep – Antwerp, BE – Antwerp Sportpaleis – On Sale Feb 8
24 Sep – Amsterdam, NL – Ziggo Dome – On Sale Feb 8
27 Sep – Herning, DK – Jyske Bank Boxen – On Sale Feb 14
29 Sep – Oslo, NO – Telenor Arena – On Sale Feb 17
3 Oct – Hamburg, DE – O2 World – On Sale Feb 14
5 Oct – Prague, CZ – O2 – On Sale Feb 17
7 Oct – Koln, DE – Lanxess Arena – On Sale Feb 14
9 Oct – Berlín, DE – O2World – On Sale Feb 14
15 Oct – Birmingham, UK – NIA Arena – On Sale Feb 8
17 Oct – Dublin, IE – O2Arena – On Sale Feb 14
19 Oct – Glasgow, UK – The SSEHydro – On Sale Feb 8
21 Oct – Manchester, UK – Phones4UArena – On Sale Feb 8
23 Oct – London, UK – TheO2 – On Sale Feb 8
30 Oct – Paris, FR – Zenith – On Sale Feb 10
31 Oct – Paris, FR – Zenith – On Sale Feb 10
2 Nov – Vienna, AU – Wienner Stadthalle – On Sale Feb 17
4 Nov – Milan, IT – Forum – On Sale Feb 14
6 Nov – Zurich, CH – Hallenstadion – On Sale Feb 17
8 Nov – Barcelona, ES – Palau Sant Jordi – On Sale Feb 14
10 Nov – Lisbon, PT – MEOArena – On Sale Feb 17
Itinerario sujeto a cambios